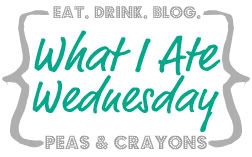 Thanks Jenn for hosting this again :)
So anyway the last week or so where I live has been extremely hot. The last two days were 38'C and 40'C and this is the forecast for the next week:
Like.... WTF?! Seriously?! To put it in perspective for you Americans out there... 38'C is 100'F and 42'C is 107'F. The minimum temperature is hardly a minimum either!!!
My house doesn't have air conditioning... so I'm spending my days sticking to the leather couch and not moving a great deal. I have managed to drag myself to the gym for a run yesterday (where I splashed the crap out of the treadmill with sweat... isn't that a beautiful image??!) and a swim on Monday. Tonight might be another swim, I don't think I can face the weights room...
To anyone who says they are jealous, you have obviously never suffered a week of this heat... and to be fair, neither have I. Usually it is two to three days and then the relief of a cooler day - and that's bad enough!
Anyway enough talking about the weather, since this is in fact a WIAW... today mum & I went off to a Raw Food cafe. I've been wanting to go ever since I found out it opened up. It was FREAKING AMAZING....
Here's what we ate...
First out was our smoothies... mine was the green one (spinach & banana and I forget what else) and mum had the mango... it was like a lassi but with almond milk and walnuts and stuff. I tasted both, and both were delicious.
My main meal (nachos) This was soooo delicious. The crackers were I think flaxseed and buckwheat dehydrated, then a tomato salsa, guacamole and cashew "cream cheese". I ate every single crumb.
Mum's soup. She couldn't remember what was in it. Flax crackers on the side. It was yum though!
My dessert... a florentine. I can never say no to these, and why not a raw version too... (You can see how hot it is by the fact half the chocolate has already melted before I've touched it...)
Raw chocolate cheesecake. I tasted this too... it was SO GOOD! The base tasted like a walnutty mix, and I don't really know what was in the middle but it tasted pretty unhealthy even though it wasn't ;)
I would definitely go back there! The meal was about $65 for both drinks, both mains and desserts so pretty average pricing. And I felt full but not disgustingly bloaty gross full like you usually feel when you eat out. So it was great!
This weekend I'm supposed to be running in my first club race which is a XC, but I'm pretty sure it will be cancelled. They said they will cancel it if the fire danger is in "extreme", and at the moment in the seven day forecast that's what it's saying... :( Hope it changes!!!
On other news... the foot that I dropped the generator on is not really healing and I swear there's a bone sticking up where it shouldn't be sticking up. I can't walk without pain, but I can run without pain. Work that one out.... :S It's also still swollen. But since I can still run without pain, I plan on it!!
Hope everyone enjoyed their Wednesdays :D