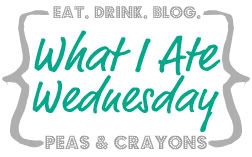 Thanks Peas & Crayons for hosting the party again :D
I had one of those insatiable appetites today, and apart from that pictured, I also had handfuls of nuts, dried blueberries, a bowl of yoghurt, a few pieces of Lindt 85% chocolate, three hot chocolates... oh dear haha. There's something about studying that just makes me eat and eat and eat! I haven't even worked out yet today.
One of the many snacks...
A delicious coffee...
One of two apples eaten today...
Finished the last of my 99% :(
Had another one of these oat bar things today...
Breakfast: oats with soy milk, raw cacao nibs, dried blueberries, cocoa powder, raisins, black chia seeds. Slight variation on my usual :)
Lunch was this pizza, which so did not photograph well! Wholegrain pita bread with basil pesto, mushrooms, baby spinach and parmesan cheese. Didn't have much other vegies so it was just mushrooms and spinach! Oh well, it tasted good!
A picture of the bushwalk down south. So stunning.
A sunset by the atlantic ocean...
My blisters are making it difficult to work out. Wearing shoes hurts, so that rules out the gym and running... I did manage to run anyway yesterday, although it wasn't fun!!! I think I'll have to go off an do a bit of a "home" strength workout in my room later on, all this food and sitting around studying all day is making me feel yuck!