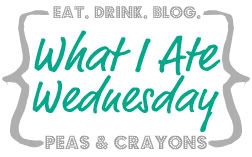 My favourite food for the last couple of days...
A Clif Bar :D That's right, I got an order from iHerb on Monday and was pretty excited to dig in to all these goodies I've been seeing on blogs. Think this was the Brownie flavour??
Apple... I have these every day... keeps the doctor away, y'know?
Ha these pictures are not really in order... this is my berry 'sauce'... I jsut thought it looked pretty :D
Close up of my banana pancakes... oh yeah, I added black chia seeds to the recipe too, which you can kinda see here.
Who doesn't like close up pictures of banana...
This is yesterday's banana with PB on it... I kinda took the pic when I'd already eaten most of it. And if you ever wanted to know the definition of laryngopharynx... well that's in the background of the pic!
Yesterday's unattractive 'pina colada' oats I made up... pretty much oats, greek yoghurt, pineapple and coconut butter. Unfortunately somehow the coconut butter solidified on mixing so I had big clumps of coconut butter and the flavour didn't really go throughout. Bummer!
Monday's carrot cake oats... I think I got this from a recipe somewhere, but I can't remember where!! And I didn't have anything to use as a "cream cheese" icing, so it's kinda greek yoghurt mixed with leftover custard... haha, sort of worked?!
Today's lunch... no wonder I'm still full at 5pm, when you see the crazy thickness of the PB! This is kinda my go-to lunch whenever inspiration does not strike. It's why I've been trying to plan my lunches out or make lunches on the weekend instead, because while I know PB is good for you to an extent, having PB sandwiches every day is not... especially when it means I'm not getting in as much vegies as I could!!! Do you see any vegies at all on this page!?
And here's just a pretty picture of a sunset I snapped the other day, because I love sunsets!