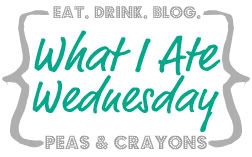 (What I ate Wednesday, What I wore Wednesday, What I worked Wednesday)
Woohoo my favourite blog day of the week!
Already been drooling over many of the blog foods posted so far...
So at 6.30 this morning I was happily munching away on my oats (a fairly boring mix of 1/2 cup oats, 1 cup hazelnut chocolate milk, and a few spices (cinnamon, ginger, nutmeg) when my mum came in my room with...
My Amazon package!!! I ordered this September 9... so I have been stalking the letterbox ever since then, and it FINALLY arrived. YAY! Umm, excuse the bed hair.
It consisted of these three books. Awesome timing, just in time for exam week and procrastination... I did manage about five hours of study today though.
I also happened to buy this book yesterday while partaking in retail therapy.
And these magazines... think there was another one, but I couldn't find it at the time of taking the picture.
So this is my super-hot outfit for the day... pyjamas! Well, the pants and shirt are. The jacket is just a random jacket I decided to wear over my pyjamas. And sooo matching too! (P.S. Purple is awesome.)
I did actually manage to get out of the pyjamas to go to a BodyPump class at 10.30 am. It was a good class, but the bicep track was super easy for once, although maybe that's because the instructor turned the music up really loud and started singing in a whiney voice, so I was busier trying to block that out... abs are killing me though!!
(I totally got back into my PJs after BodyPump)
Second workout of the day was kickboxing tonight, which was an all boxing night.. but we did a bit of sparring at the end and I went with a guy who managed to get in a good kick to my kidney, stomach and a good punch to my face... yowzer! The instructor said I did good fighting back though, so yay! I also entered myself into the tournament at the beginning of Nov. I entered as a novice though since I've been away from training for three years. Can't wait!
Part of my daily routine always includes hugs with the kitty, so here's a pic of him chilling out on my lap...
One of my snacks. These are good!
One of my pumpkin / almond muffins with ABC spread on top.
Self-explanatory snack bar :D
This was my lunch (PB & marmalade)... I dunno, I felt like a lot of simple stuff today because my tummy is not feeling right the last couple of days (Not just from all the situps, though!)
Dinner was a beef stir fry and rice and vegies. I think there were other snacks in there too that I forgot to take pics of. Oh well!