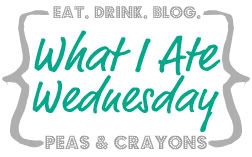 Breakfast: Leftover quinoa with soy milk, cinnamon and a sprinkling of nuts. I know the pic looks gross... and actually it kinda wasn't the greatest combination, but... ok, yeah, it wasn't great. Needed some kind of sweetness!
Snack: teeny tiny banana with cashew butter and a sprinkling of cinnamon (love the stuff...)
Snack 2: Handful of nuts and seeds and raisins (sultanas? I can never tell the difference) ... mmmm.
Snack 3: I LOOOOVE THESE.... so yum.
Annnd an apple, Royal Gala to be precise.
Here's lunch - more leftover quinoa mixed with a leftover homemade soup (pumpkin), then a four bean mix, some vegie sausages (chickpea & spinach) and a dollop of tomato chutney. It was delicious.
Still hungry after lunch... so made myself up some greek yoghurt with raspberries.
Oh, and there may have been two of these coffees... real exciting photo :P
I'm not going to post dinner since I'm not comfortable taking photos of it in front of my parents :P But I think dad's planning on cooking up Venison sausages... believe it's a red wine and garlic flavour... also there will probably be more snacks.. just saying. I eat a lot.
Boot camp was good this morning... noticed I'm actually getting better at burpees! Plus there was lots of sprinting which made me happy, and it wasn't too freezing. (Why did I begin this in the middle of winter???)
Uni is getting really stressful. I'm not doing nearly as well as last semester and it's really getting me down. I'm kind of an all or nothing person, and since I feel like I'm not doing well, I'm finding it hard to get motivated to study. It's almost like, why bother now, I'm not going to do as well as I wanted!! I'm feeling really behind but nothing I do seems to catch me up.
It's an episode of True Life on three people with an eating disorder (obviously..?. It was so, so interesting, and really... full on, they really went right into these people's lives and their deepest thoughts - which was what made it such a good episode. I found myself relating to the boy the most (who, on a side note, was totally hot...)
Erm... yep that's all I've got, I better go get myself motivated for more uni work.